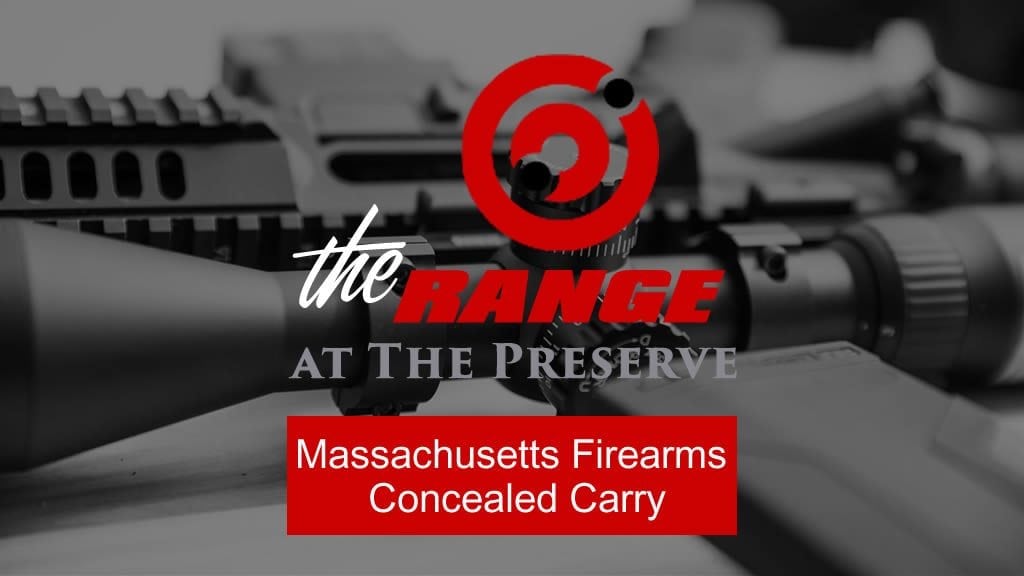 Time
5:00 pm - 9:00 pm
Cost
$125.00
Level
Beginner
Massachusetts Firearms Concealed Carry
This is a four (4) hour course for safe gun handling that is conducted in the classroom and range. Students are taught firearm safety rules, primary causes of firearm accidents, firearm parts, how to load and unload revolvers, semi-automatic hand guns, rifles, and shotguns, ammunition components, cleaning a firearm, and safe storage of firearms in the home. We then move to the range for live fire which is not required by Massachusetts but strongly recommended.
There is NO easier way to meet the Massachusetts license to carry requirement. At the successful completion of this course, you will receive an NRA Home Firearm Safety Certificate and Massachusetts Basic Firearm Safety Certificate.
Students can bring their own firearm, 50 rounds, eye, and ear protection or it will be provided by The Preserve.
(Includes refreshments)